So What's Your Favorite Alexa Life Skills?
How to Use Alexa Life Skills
What are Alexa Life Skills?  

An Alexa Life Skill is when a person combines an Alexa Skill with an Amazon device to make every day living more comfortable and enjoyable.  For instance as folks get older it becomes more difficult to even get up and out of bed.  An Alexa skill using an Echo Show device can help provide comfort and convenience when going to bed by saying, "Alexa, turn off the bedroom lights."  Or even tell Alexa to play some sleeping music.  You can create your music playlists using your music streaming service (Spotify, Amazon, Tidal, Deezer, etc.) and ask Alexa to play music throughout your home.
What are Life Skills?
The term 'Life Skills' refers to the skills you need to make the most out of life.
Any ability that works in your life can be taken into consideration a life ability. Connecting your footwear shoelaces, swimming, driving a cars and truck and also using a computer are, for many people, beneficial life skills. Extensively speaking, the term 'life skills' is typically utilized for any of the abilities needed to deal well as well as efficiently with the difficulties of life.

It should consequently be clear that everybody will potentially have a different listing of the skills they consider most important in life, and those that they take into consideration unneeded. This website is to provide a broad general intro to the principle of Alexa Life Skills as well as point you towards other web pages that you may locate helpful for creating your abilities.
Using Alexa Skills for Peace of Mind Solutions

Today's available technology and the stay at home orders to decrease the spread of the corona virus since March 2013 have suddenly become an integral part of my every day living.  Most people would not have considered using Alexa skills as a Life skill before 2020.  Alexa devices and Alexa skills were just something fun to have around in the house.  I remember that the reason for first purchasing an Amazon Echo was simply to enjoy watching TV.  This device made our life style more comfortable and enjoyable.  I would often wonder how old an actor or famous person was while watching TV.  I would have to go to the computer in the other room to enter a phrase and use a Google search.  But now I simply say, "Alexa, how old is Ann Margaret?", for example. I can even turn on my sprinklers, play music, change the temperature in my house, turn lights off and on, just to name a few examples of how to use Alexa Life Skills. Check out the following links to discover how you can integrate Alexa Life Skills into your every day life for peace of mind.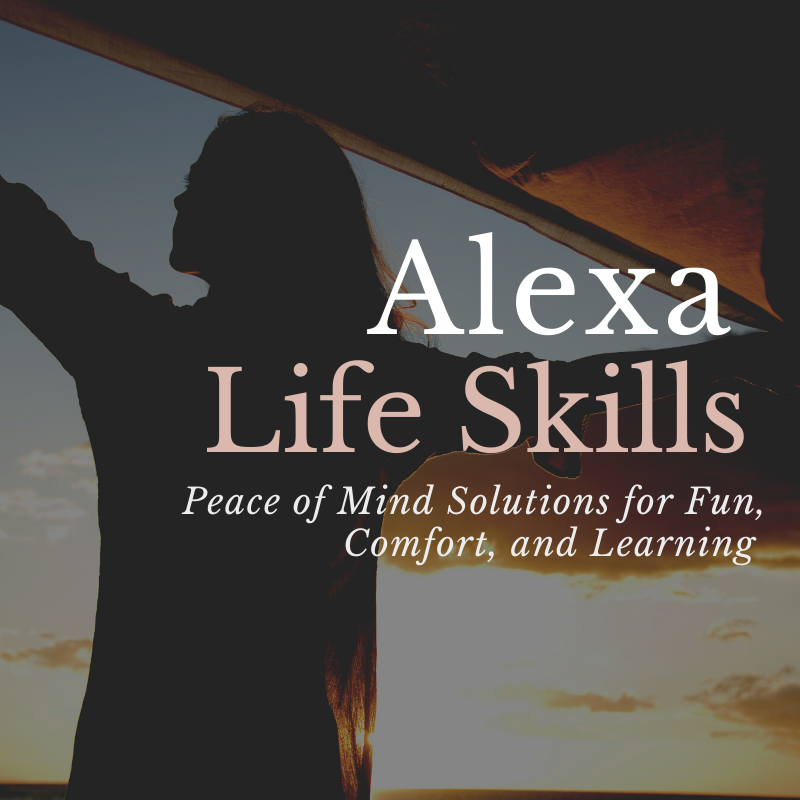 Additional Alexa Life Skills Resource Pages
Alexa Skills and Amazon Music

Remote Learning with Alexa Skills

Top Ten Alexa Skills